The Carnegie Concert Series at Heritage Square
Presented by High Touch Technologies and Fidelity Bank
The Carnegie Concert Series at Heritage Square returns in 2018 bringing live music to downtown Wichita over the lunch hour. Presented by Fidelity Bank and High Touch Technologies, and in partnership with The Wichita-Sedgwick County Historical Museum, this year's line-up features some of Wichita's most notable bands. Some of the city's most popular food trucks will also be on site, serving up delicious meals. Admission to all four concerts is free. Mark your calendars now and join us in Heritage Square for the following performances:
---
EACH WEDNESDAY
SEPTEMBER 12 - OCTOBER 3
11:45 A.M. – 1:15 P.M.
---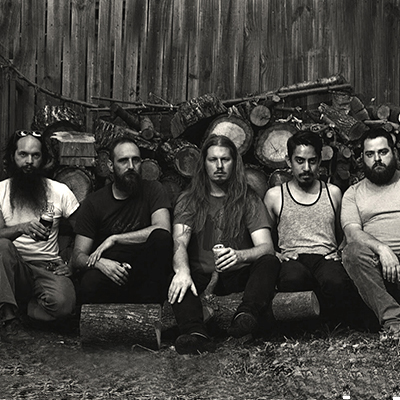 Carrie Nation and the Speakeasy
WEDNESDAY, SEPTEMBER 12, 2018
Our second concert features Carrie Nation and the Speakeasy. Their high energy sound blending punk, bluegrass and Dixieland was born right here in Wichita, KS. CNS has built an international following by playing more than 250 shows in 40 states and completing a European tour.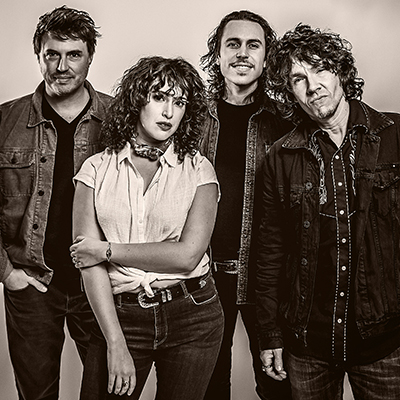 GOODING
WEDNESDAY, SEPTEMBER 19, 2018
GOODING is soul-stirring, animated Rock 'n' Roll from the plains. With over 1,000 shows in 160 cities under their belt, this Los Angeles-based/Kansas-bred four-piece is by far one of the hardest-working bands in America. Their energetic live shows feature majestic, soul-stirring indie rock with soaring harmonies and blazing guitars infused with the ghosts of Blues and Americana. Join us in Heritage Square for a heart-on-your-sleeve emotional performance by these longtime friends.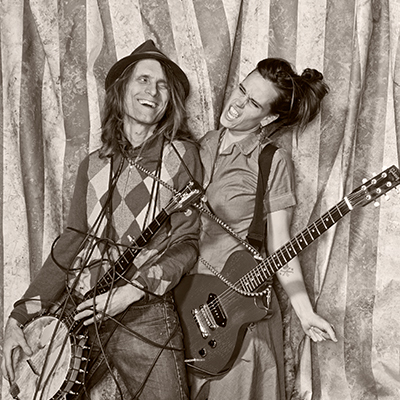 Truckstop Honeymoon
WEDNESDAY, SEPTEMBER 26, 2018
Hollering with all their hearts over a five string banjo and a doghouse bass, Truckstop Honeymoon live the life they sing about. Touring across three continents with four kids and a truck load of songs, Katie and Mike West tell stories about the strangeness of everyday life. Their music combines elements of bluegrass, music hall jazz and straight up rock 'n' roll. Vaudevillian wit and showmanship spike their energetic live shows, while the fearless honesty of their songs touches the hearts of listeners around the world.  In eleven years Truckstop Honeymoon have released eight CDs and a full length documentary film on Baton Rouge label, Squirrel Records. They perform at International folk festivals, rock clubs, neighborhood bars, house concerts and hay barns from Nebraska to Tasmania.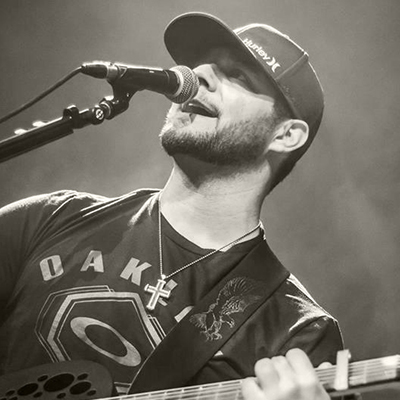 Adam Capps Band
WEDNESDAY, OCTOBER 3, 2018
Wichita native Adam Capps grew up listening to a wide variety of artists from Queen to Alan Jackson and everything in between. In his early teen years he started picking away on an old, red guitar. It wasn't long after that he wrote his first few songs. It wasn't until after his time at Wichita State University that he had aspirations to pursue a music career. The first single from his self-titled EP was "I Call it Home" has become the number one requested song for fans of the Adam Capps Band. Capps has shared the stage with some of country's greatest stars like Billy Currington and Big and Rich.  With two albums in their catalogue, the Adam Capps Band's blend of classic rock, country and southern rock has become a sound that isn't like anything on the radio today.